 Cardiologist MBBS, ABIM, LMCC, FRCPC.
Dr. Alhulaimi is a graduated, experienced cardiologist. He carries over 20 years of combined training and experience. He is a highly qualified physician with certification from Royal College of Physicians and Surgeons of Canada (FRCPC) and American Board of Internal Medicine and Cardiology (ABIM). Dr. Alhulaimi's area of interests include; clinical cardiology with expertise in intervention cardiology and cardiac screening prior to renal and liver transplant population. He takes special interest in the education of medicine with active involvement and training of students, residents, and undergraduate and post graduate level. Dr. Alhulaimi currently carries a faculty appointment at the University of Alberta at the level of clinical professor. He has been awarded with many awards in the past.  He has a special character of quiet and very nice personality and advocate's strongly for his patients. On the family aspect, he is very family oriented.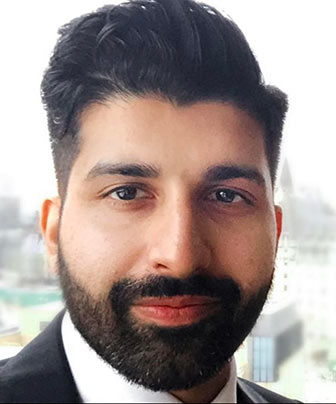 Cardiologist MD, ABIM, LMCC, FRCPC.
Dr. Sidhu is born in Calgary, Alberta and raised in Edmonton where he completed 3 years of undergraduate work at the University of Alberta. He attended medical school at
the University of Calgary, graduating in 2012. He returned to Edmonton to complete a residency in internal medicine. He then remained at the University of Alberta Mazankowski heart institute where he completed a residency in adult cardiology, graduating in 2018. In his final year, he served as the chief cardiology resident. He holds a Royal College of Physicians and Surgeons of Canada (FRCPC) certification in both internal medicine and cardiology. In addition, he obtained his American Board of Internal Medicine (ABIM) certification. His interests include general cardiology, and cardiac and general intensive care medicine. He is fluent in English and Punjabi.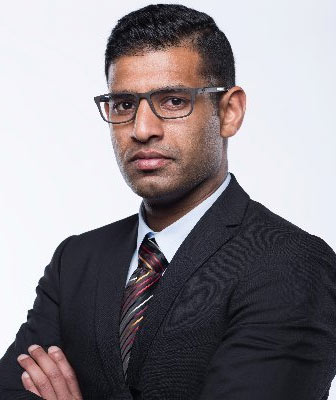 Cardiologist MBBS, MSC, FRCPC.
Dr. Quadros completed medical school in Mumbai, India. He completed an internal medicine residency at University of Toronto and adult cardiology at the University of Alberta. He then trained in cardiac electrophysiology at Howard/Brigham and Women's Hospital in cardiac electrophysiology and is now a clinical lecturer in the Division of Cardiac Sciences at University of Alberta Hospital. He works as a cardiac electrophysiologist with specialization in treatment of arrhythmias including complex ablation, device implantation, and management of arrhythmias.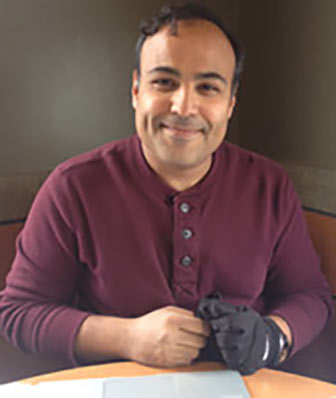 Cardiologist MBBS, LMCC, MRCP (UK), Saudi Arabia – Interna Medicine
I serve as the President of Edmonton Echolab and am a practicing Cardiologist in Edmonton. I started my clinical practice 15 years ago. After finishing my Cardiology training, I joined the Misericordia Hospital and the Mazankowski Heart Institute as an attending Cardiologist.
In 2013, my partners and I opened Edmonton Echolab, which was dedicated to provide state of the art, community-based cardiovascular testing modalities to community members. This venture soon graduated to become a fully functional Cardiology clinic offering a home for patients with various heart conditions to monitor their heart health. Over the years, I came to the realization that it is not enough just treating patient's acute illness, but as medical experts, we need to promote wellness and wellbeing as well. We opened Da Vinci Wellness Centre with the aim to promote both physical and mental health and well-being in a collaborative way. Now into 2022, I am excited to introduce Mona Lisa Medical Spa to meet all your health and beauty needs.